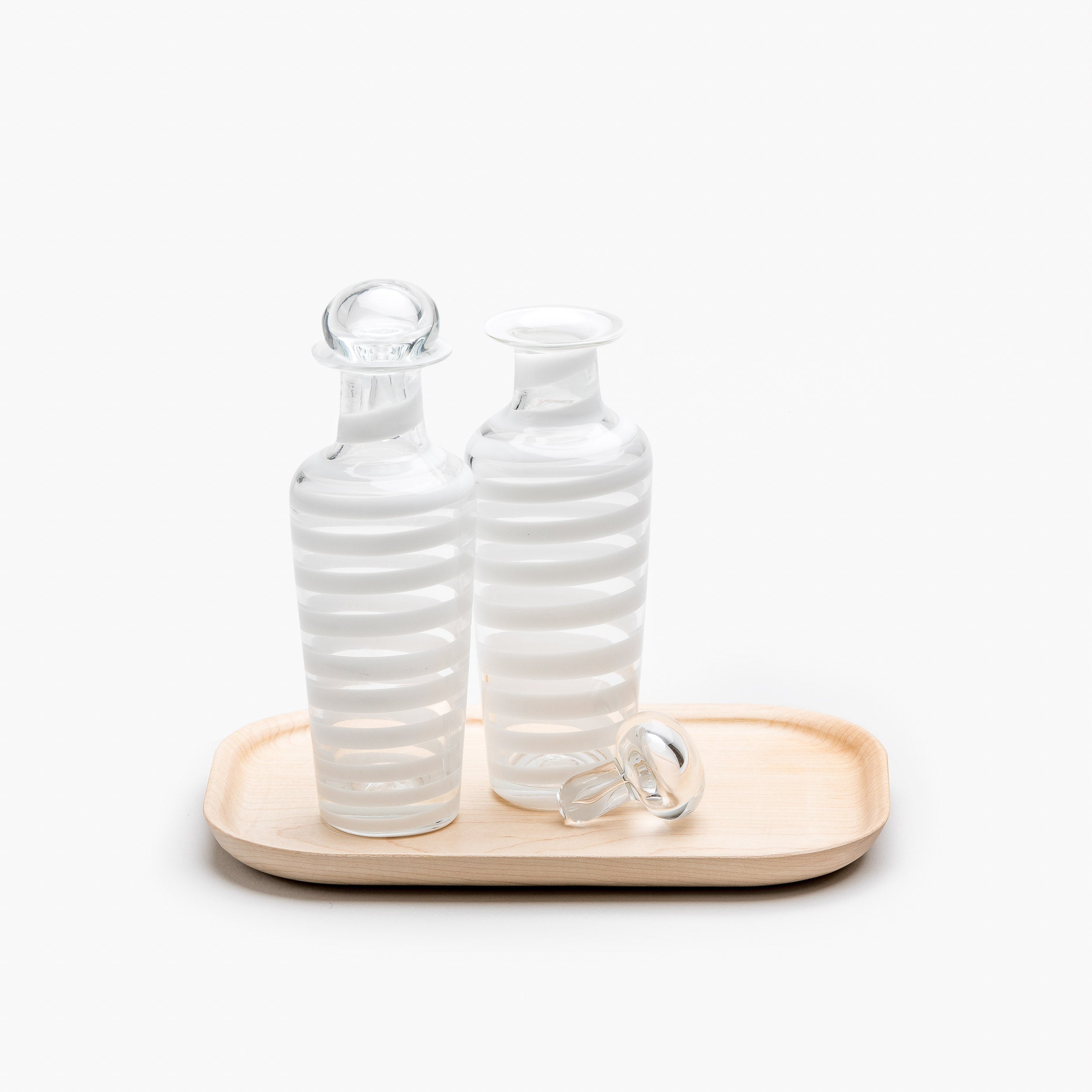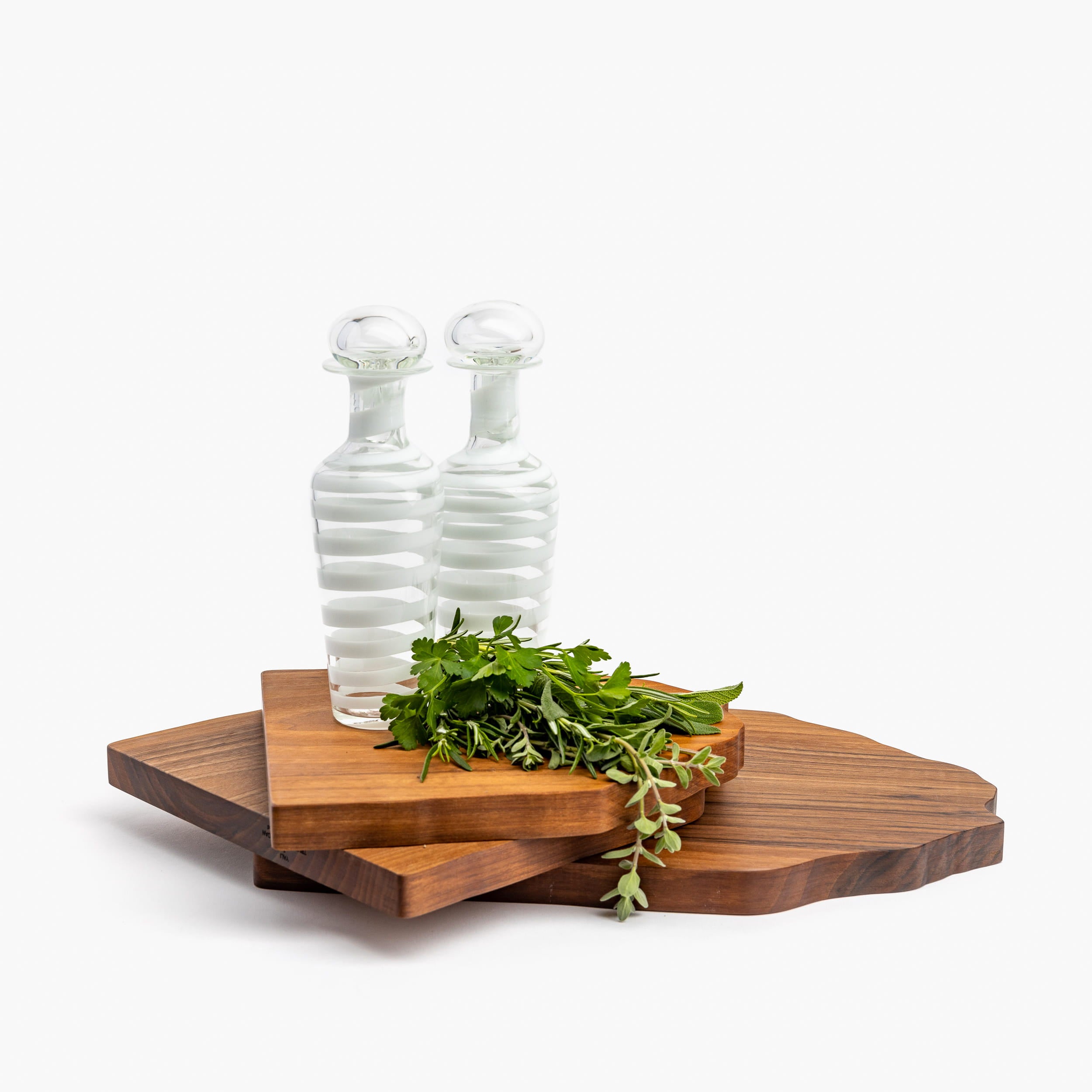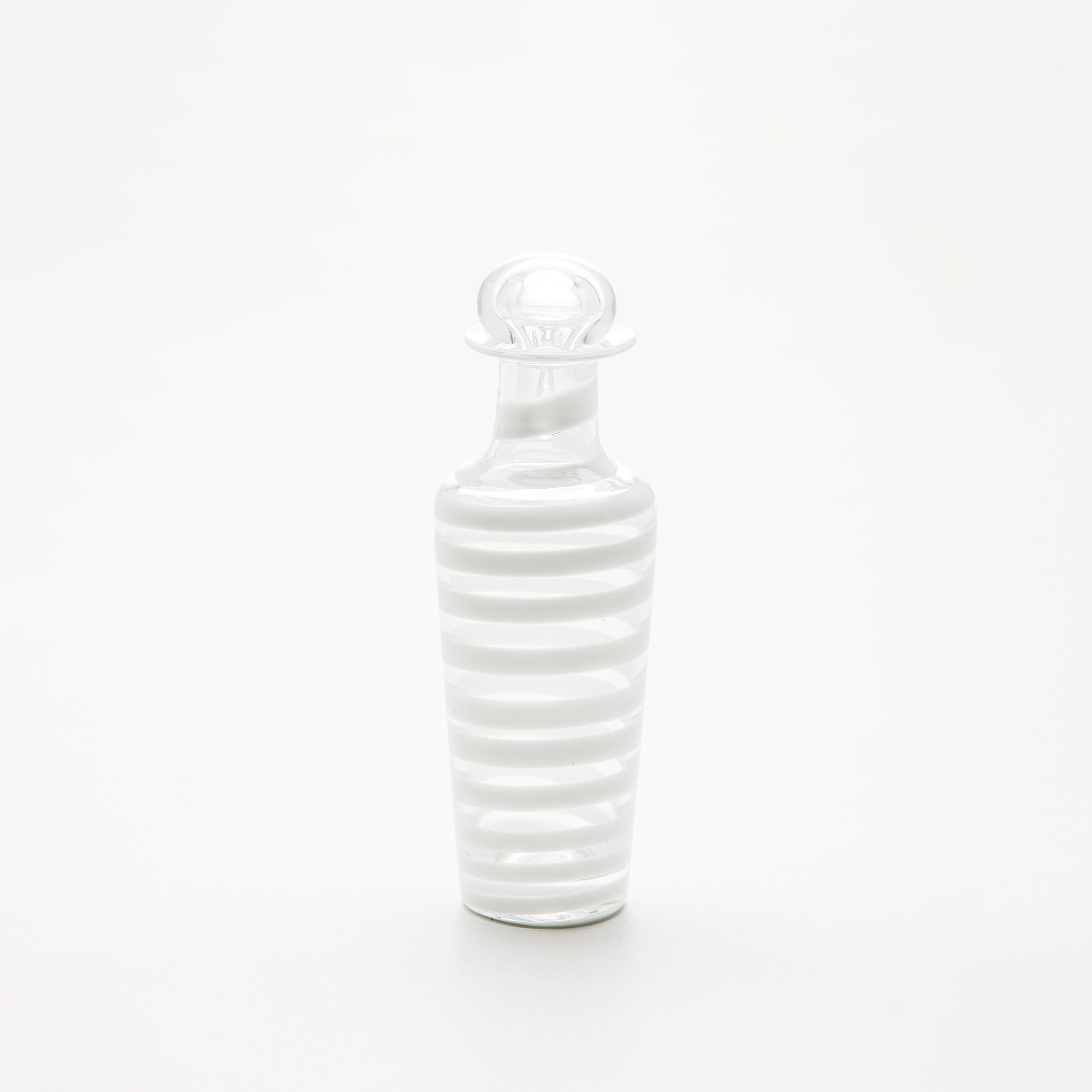 A NASTRO OIL & VINEGAR SET
WHITE
Each bottle is handcrafted with a swirling thick nastro of hot glass which is carefully applied to clear molten glass. The hand blowing process which follows renders each bottle unique. Sold as a set of two bottles.

Designed by Marie-Rose Kahane.

H 18cm Ø 6cm

Each piece is handcrafted and signed. Sizes and shapes vary slightly, and subtle markings and small air bubbles may be seen in the glass.
Share