OUR STORY
Our story has a simple beginning when Marie-Rose Kahane moves to Venice with her family and starts making drinking glasses for her new home. The first collection of tumblers started to go to other houses and from there without much planning we grew organically into a small team.

With each order and each project we have developed in new directions. We now design drinking glasses, decanters, plates and bowls as well as large lamps and flower vases as well as tables using recycled glass and chairs and stools made of wood.

Many projects are collaborations with interior architects. We enjoy this dialogue.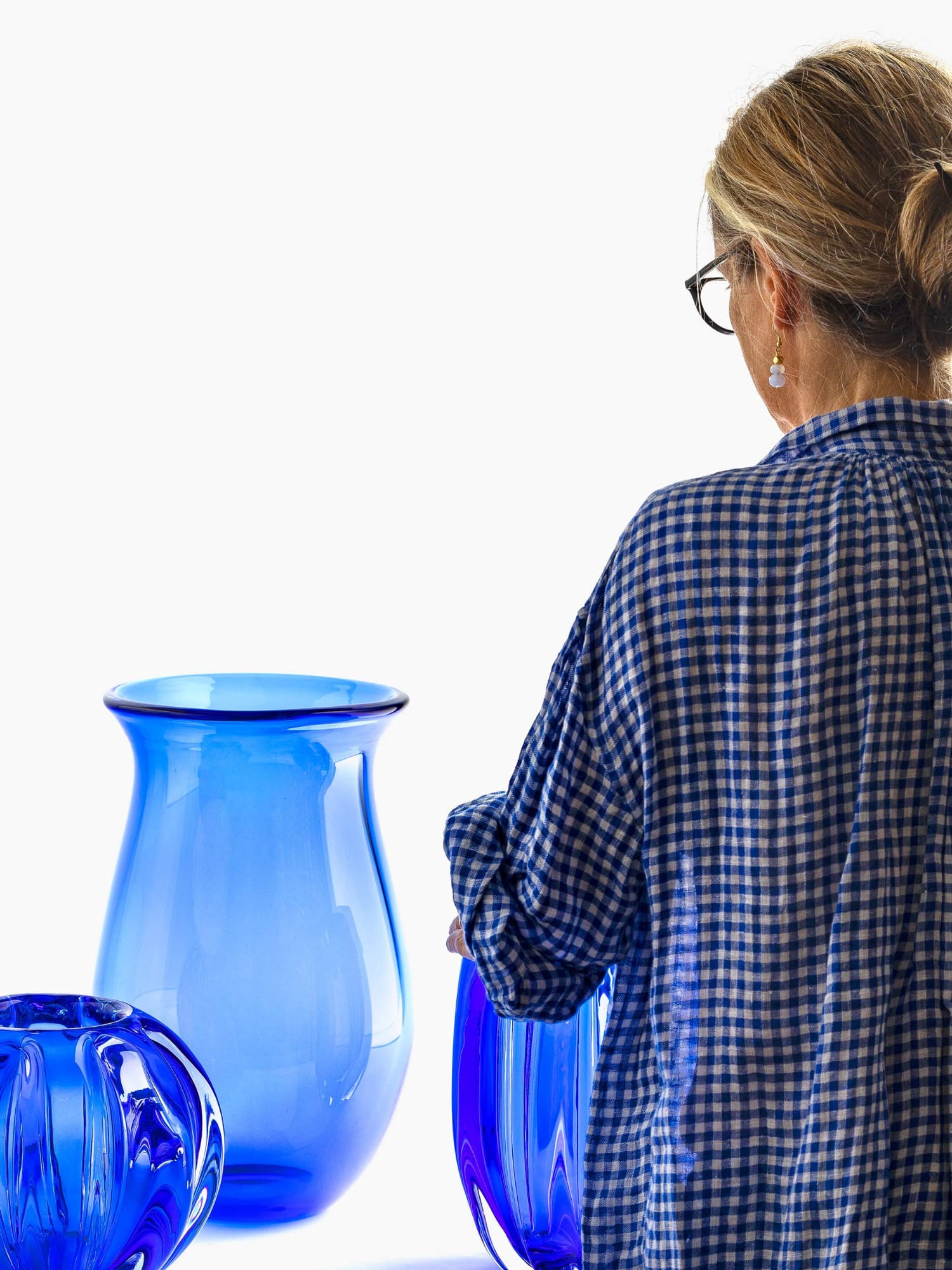 CRAFTSMANSHIP& TRADITION
All our glass is handcrafted by the maestros of Murano, Venice using techniques which date back to the 13th century. 

Spending a day in Murano at the furnaces producing a new piece is always fascinating and inspiring. The dialogue with the maestro is based on a quiet understanding which grows over the years. Glassblowing is a delicate yet labour-intensive process requiring great skill and accuracy. Vital to Yali are the very talented and committed artisans of Murano. Supporting their craftsmanship is an honour and a pleasure.
Films about some of our maestros are here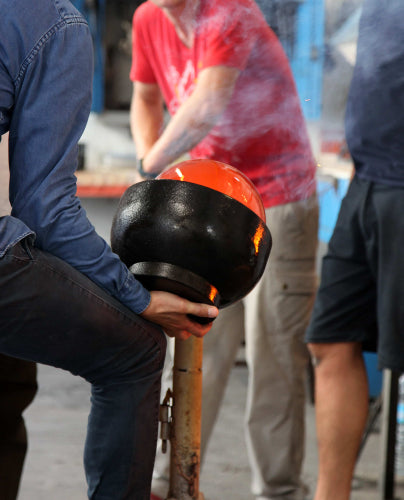 OUR STUDIO
It is a real privilege to have a space in Venice in an ancient building full of character. The studio is a place for our team to work together, exchange ideas, design new pieces, display finished works, keep our stock and package for shipping.

Each room has its own atmosphere. Felicity Menadue, co-designer and the studio's artistic director, organises displays on large tables and shelves which change regularly. The topics of function and form are an integral part of our daily discussions.