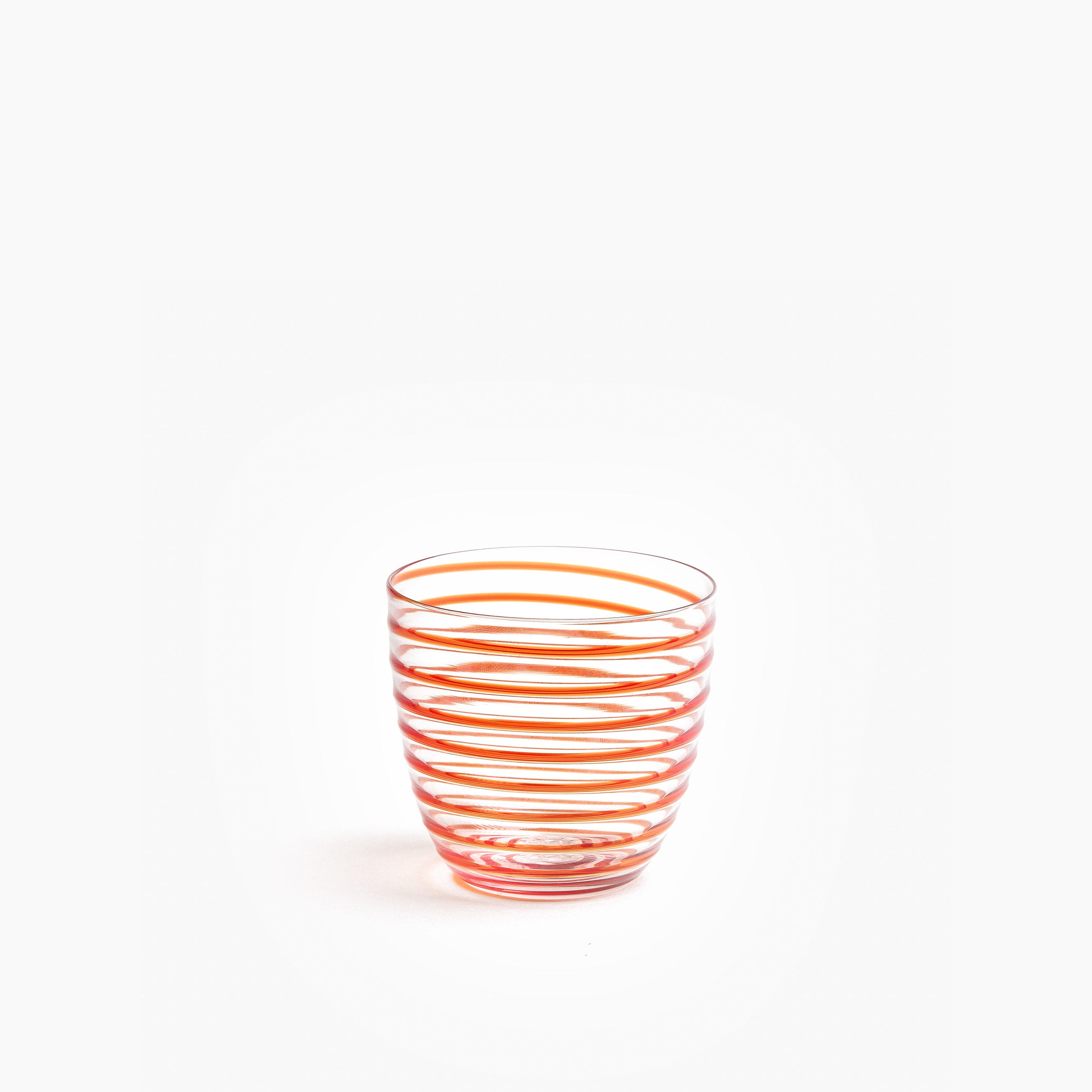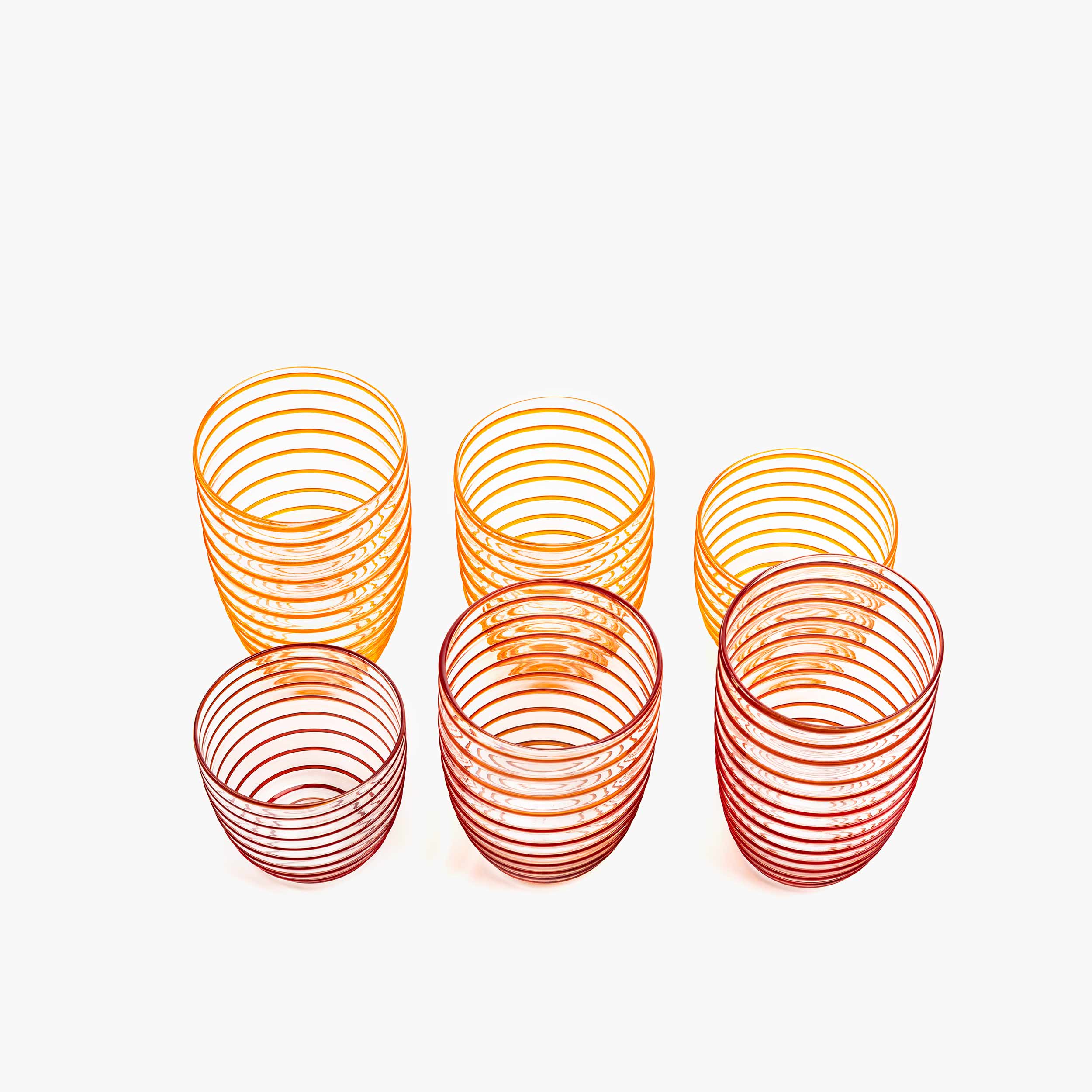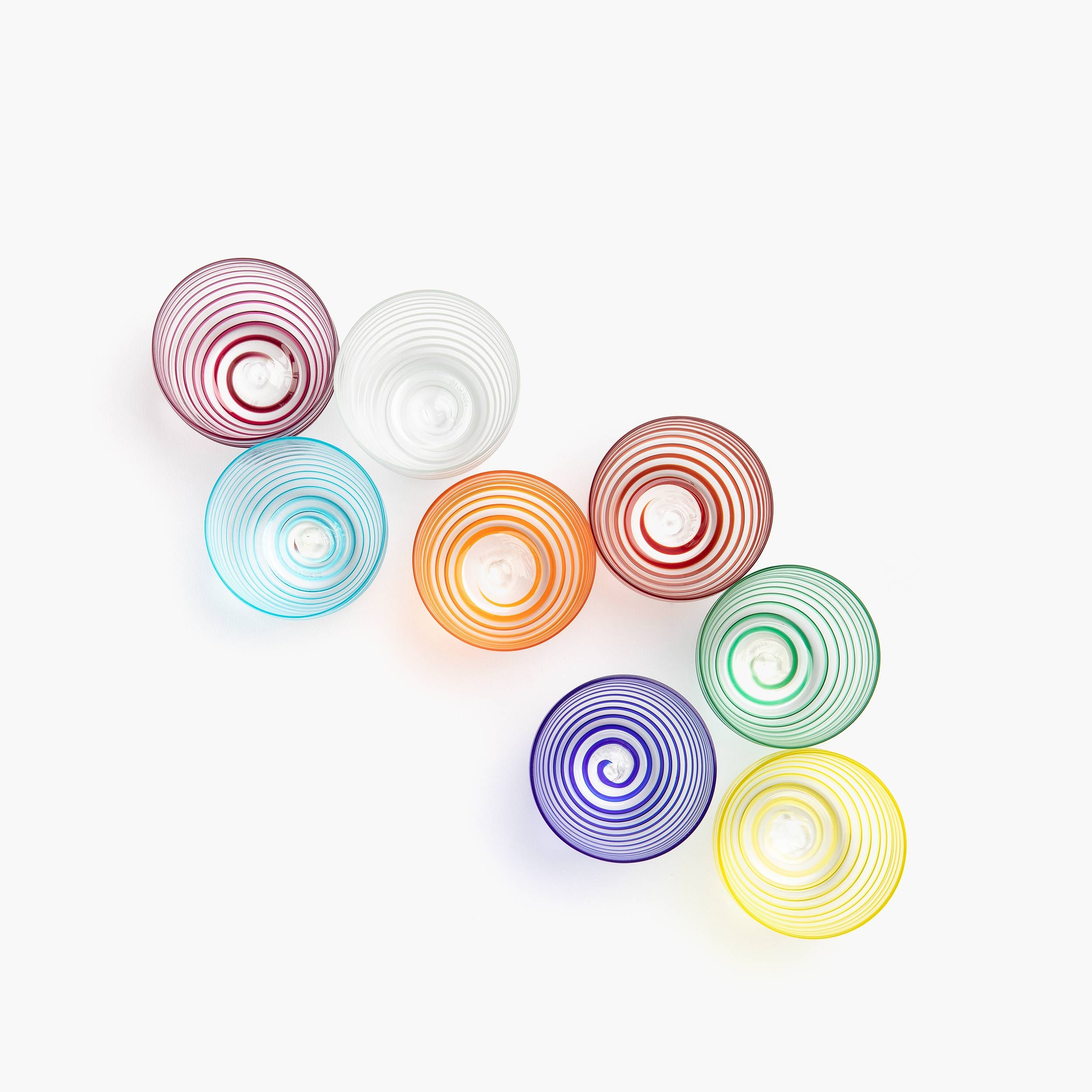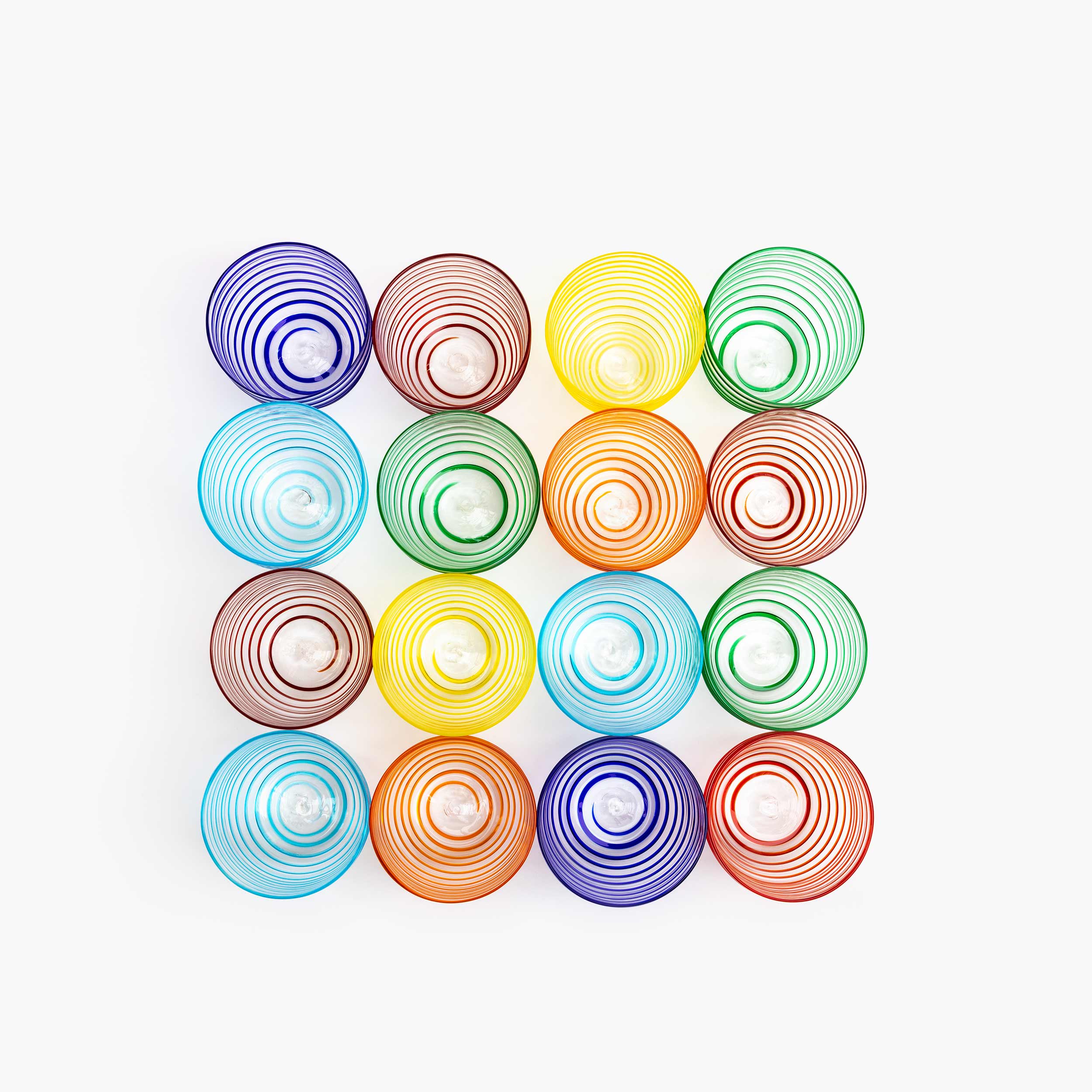 The A Filo Goto was the first glass ever designed by Marie-Rose Kahane and has become a YALI classic.
Perfectly formed to sit comfortably in the palm of the hand, the A Filo Goto glasses add a splash of joy and festivity to any table setting. Goto means drinking vessel in Venetian dialect and this shape was often used as a simple glass for furnace workers. The raised spiral pattern, obtained through the application under heat of a fine coloured line onto clear glass, adds a modern twist to this simple form. Can be used for both water and wine. 

Designed by Marie-Rose Kahane.

H 8cm Ø 8,5cm

Each piece is handcrafted and signed. Sizes and shapes vary slightly, and subtle markings and small air bubbles may be seen in the glass.
Share